Swamp Assassin Mystery Box Package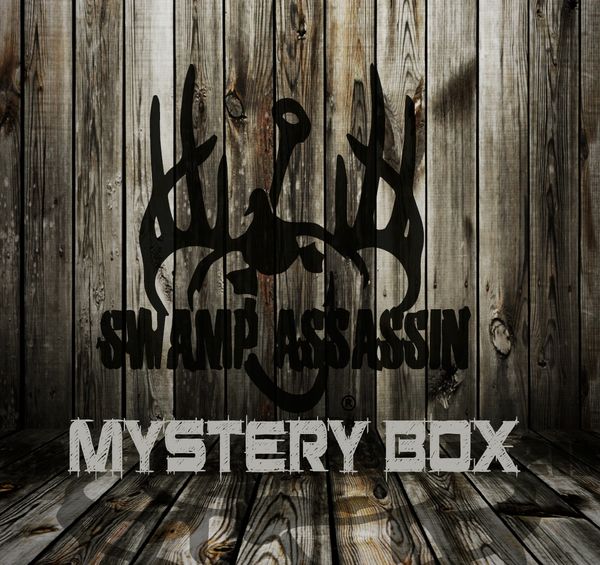 Swamp Assassin Mystery Box Package
Swamp Assassin Mystery Box Package
We are excited to release our Swamp Assassin Mystery Box Package!

We wanted to combine our best products and put them into a package so you can get more bang for your buck! In each package you will receive one of our best selling Tees and Snapbacks as well as a neoprene Swamp Assassin Old School Ranch Koozie, and at least 3 Swamp Assassin Decals! In each package you will receive these items, a minimum of at least $75 worth of gear! You know we love our fans, so during this Christmas season we are also throwing in some extras in random boxes such as Hoodies, Jackets, extra decals, hats, you never know! Thank you so much for the support and be sure to let us know when you receive your package and send us photos to our Swamp Assassin Instagram! Post your package on instagram and tag us to win tons of other prizes! We will be sending out tons of FREE gear over the next few weeks to random followers who send us photos of their Mystery Box! 
How it works!
All you have to do is choose what size t shirt you would like and we will send you one of our best selling t shirts in your size along with the rest of your mystery box gear!
Be sure to post your Mystery Box Package to your instagram and tag us (we can't see your posts if your account is set to private). Feel free to send us a photo to our DM of your Mystery Package and you could win FREE Gear! We will be sending out 50 FREE Mystery Box Packages to random fans who post photos or videos (we love videos) of their package to instagram!
Whats Included in each package:
(1) Premium Swamp Assassin Snapback (retail value $25-$30)
(1) Premium Swamp Assassin T-Shirt (retail value $25-$30)
(1) Swamp Assassin Old School Ranch Koozie (retail value $6)
(3) Swamp Assassin Decals (retail value $5-10 per decal)
TOTAL RETAIL VALUE $70+
***Each Mystery Box is different, check out the photos above to see examples of some of our Mystery Boxes***
ALL MYSTERY BOXES ARE HAND PICKED AT RANDOM, DESIGNS AND COLORS MAY VARY
Featured Products