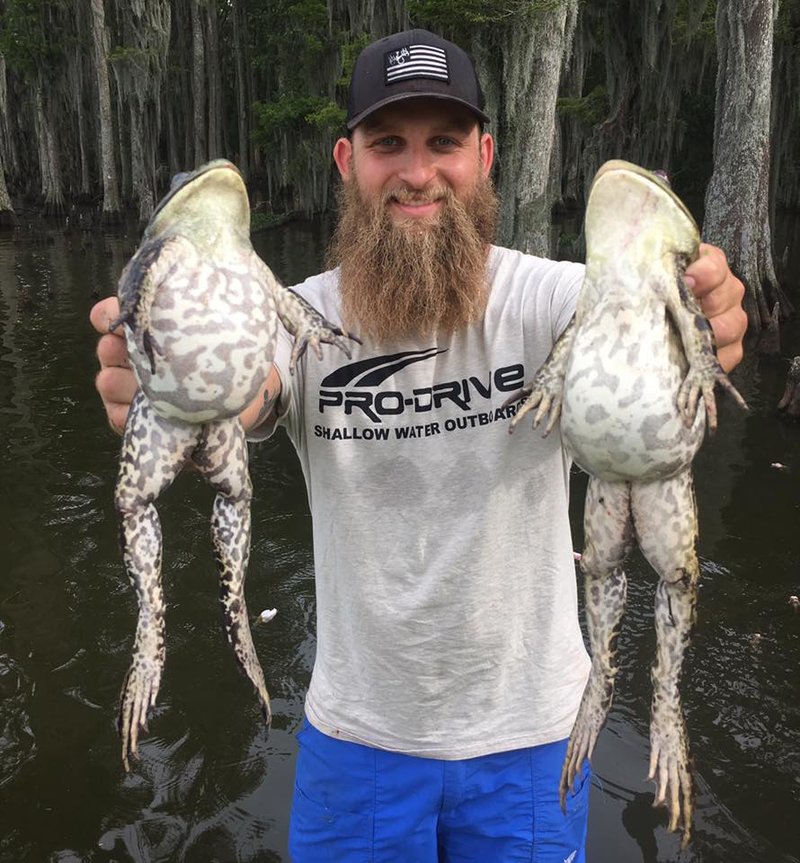 SWAMP ASSASSIN STORY
THE STORY
I grew up in Central, Louisiana, a few minutes North of Baton Rouge. Ive been addicted to the outdoors my entire life. Ive always been fascinated with art. Ive always had a niche for the Outdoors, and a creative eye for outdoor art. I attended Louisiana State University as well as University of Louisiana Lafayette as an art major. If you can imagine I did not really fit into the art crowd, but I have always excelled in art throughout high school as well as my college years. I have always been a "sticker junkie" and have created outdoor logos and shirts since I was in grade school. I would design a shirt and get all my friends and family to buy them. I created my first company in grade school which I still have trademarked today, called Hooks Horns & Feathers. I sold a few hundred decals and shirts and from there I was hooked. I was certain that I could design my own brand one day. I just had to figure out how to make it into a profession.
While in college I designed many gameday shirts and outdoor shirts to help pay rent and help aid my beer fund. I started working in a Tshirt shop in Lafayette, LA while attending ULL called Square One Print and Apparel. This was a silkscreen shop where I learned the ins and outs of the Tshirt world. This is where I really became addicted to designing and selling shirts. My boss allowed me to print my own shirts in the off hours and I would sell them off Facebook and Craigslist for LSU football games and for special events. I was contacted by Troy Landry's Manager (Swamp People) to do some outdoor artwork for some of her clients. I met with her and 2 of the stars of Swamp People Bruce Mitchell and Ron Methvein. I ended up doing some artwork and designing a private label for Ron. I created the name "Swamp Assassin" because he was a Sniper and his specialty was shooting gators from long distance. I designed him a logo, with crosshairs around a partially submerged alligator. He loved it. He got approval from Mrs Pete, but History Channel did not like the idea of him having his own clothing line and written contracts did not allow us to go any further. So instead of burning bridges, even after my hours of time and money spent on trademark and domains, I decided to not make Ron pay me for my time, and to just part ways and maybe one day he would be able to use me again for artwork. So "Swamp Assassin" had come to a dead end.
Eventually, with expensive hobbies such as lifting and tearing up trucks and atvs, my part time job at the T shirt shop couldn't afford my spending habits. I started working in the plant, then loading oil equipment offshore, operator in a concrete plant, then finally landed me a good plant job at Capitol Ultrasonics doing inspection in Exxon Mobil Baton Rouge. I bought a mobile home and moved to my camp in Woodville, Mississippi with my buddy Lane McCarty (@outdoorfocus). It was an hour from work, but when I got home I was in paradise. I never gave up on my outdoor apparel dreams, but providing for myself became more important and selling shirts off Craigslist just wasn't pulling in the money I wanted. I worked for Capitol Ultrasonics for almost 2 years working turnarounds all over the place. Working turnaround after turnaround, 84 hour weeks, will make your mind wonder. I began studying the outdoor market. Ive created a few dozen successful logos in my lifetime and wanted to create one that would make and imprint on the world.
After a few years back in the plant world, I worked a turnaround and with my per diem money I purchased a vinyl cutter and started designing and cutting decals for extra cash. I posted on Facebook at the time and started drawing outdoor decals for friends. A friend of mine wanted me to design him a tattoo, similar to my Hooks Horns and Feathers logo, so I drew the first Swamp Assassin logo. Then a few weeks later a friend of mine asked me to cut him the same logo out of that tattoo, into a decal. So I did. I loved the way it came out so I had it trademarked and ended up trademarking it under Swamp Assassin, since it had been unused for almost 2 years and I did not want it wasted. I then started cutting and selling the decals and word spread fast. My sister helped me make an instagram for my business and within 4 weeks I had sold the Swamp Assassin logo to over 40 states in the US! For the first year Swamp Assassin was strictly ran by my local boys in Woodville, MS. We would produce decals and package orders after we all got off work at the camp.
As the brand started to grow, I promised myself that I would grow this brand to suit the average hunter not TV and what society thinks outdoors should be about. I wanted a brand to bring together the underdogs. The guys that really put in the time and effort to successfully bring home their game. Those that treat the outdoors with more of a passion and addiction, than just a hobby. I also promised myself wed never change our way of life to impress others or try to make it big time in this industry. We were heavily mocked in the beginning and still get some negative drift as we travel, that is until you guys show up and show the amazing support for this brand and prove them wrong. I believe that over the past few years we have helped change the rules of the game. You don't have to be all prim and proper to have a successful brand or show. People like reality. They would rather see is cuttin up between hunting trips, hunting public land, getting permission to hunt peoples land by cooking cajun food for them. Often coming home with an empty ice chest but a lifetime full of stories. Experiencing new things and making new friendships. Killing monster bucks on TV is definitely fun to watch but the story and memories made up to killing that trophy is whats most important. You dont have to hide your way of life or edit the things you do to impress anyone. There are plenty people out there who can relate to our lifestyle.
The business was originally started out of a single wide trailer that we were currently living in at my camp in Mississippi. Over the past few years we have endured many growing pains but we have managed to overcome it all and keep grinding. Today, because of all of the support from you guys, we now have our own small warehouse at home in Baton Rouge, LA. It is now a daily team of 3: Myself, Spencer Fontenot aka "Spank", and Anthony Simon aka "Tweak". We handle absolutely everything from managing orders, packaging, shipping, inventory, customer service...the list goes on. We are still a small business and even as we continue to grow we promise to keep pride in our customer service and do the best we can to make sure every customer is happy. This is a Family and even as we grow, we'd like to keep it that way!
Here at Swamp Assassin we have connected with so many blue collar, average joes that we now have what I would consider us, one of the biggest outdoor families on the planet. When you see someone wearing a Swamp Assassin shirt or a decal on a truck, you automatically feel like you know that person and what they are about. If you see a decal or shirt you know they Hunt, Fish and probably like to Cut Up a little too! I believe we were the first outdoor brand to really express our true colors. With no contracts or rules, we have been able to pursue things a little different. The outdoors is not just all about the catch of the day, or bringing another mount to the taxidermist, its also about all the moments spent with friends and family in between! These memories are whats most important. You can always catch another fish, or shoot another trophy, but you cant get back memories with friends and family you never made. Enjoy Life and take advantage of all those times spent in the woods and on the water with others. We often get caught up in the chase and forget why we are sportsmen in the first place. I want this brand to help mold one of the biggest outdoor groups in the world. When you see a guy at the boat launch, woods, or really anywhere representing Swamp Assassin, shake their hand, introduce yourself. That may be your next hunting or fishing buddy. Their is enough woods and water on this earth for all of us to share, you never know who you may become friends with because of a simple logo and what oppurtunities a simple hand shake and conversation can take you. I know in the past year I have met so many wonderful people because of this brand, and I would love to hear that you all do the same! I cant thank you enough for all of your support! Believe it or not this is just a short story of the amazing things that have happened over the past few years. I could keep racking up on improper grammar and bad punctuation. Im sure if my college English professor is reading this she is probably pulling her hair out. I will just let you guys fill in the rest of the blanks. Thanks so much for reading and welcome to the Family!
Before I finish, I often get asked for advice when traveling and meeting new friends in this industry. Majority of the success in my life has resulted from the consequences of mistakes. Pursuing things you have never tried with an open heart and a lot of the times failing is the best education you can get. Listen to others and try to avoid the mistakes they have made. When given an opportunity in life try your best to do the right thing. The old "What Would Jesus Do" works way more than you think. If you pursue something, pursue it with maximum capacity. Keep your family and friends first. Find the best out of the worst situations. Trust in the Lord to guide you when you need it most and thank him every chance you get. Also never give up on your dreams. One day you might wake up and be living them. When painting my dreams, I often try to put myself back in the mindset of when I was a child. Do you think Dr. Seuss got to where he is today by only thinking like an adult?
-Cory Adams (Founder) @bassbucknduck

WISHES FOR WARRIORS HUNT AT THE SWAMP WHITETAILS 2016 - Jason Hallett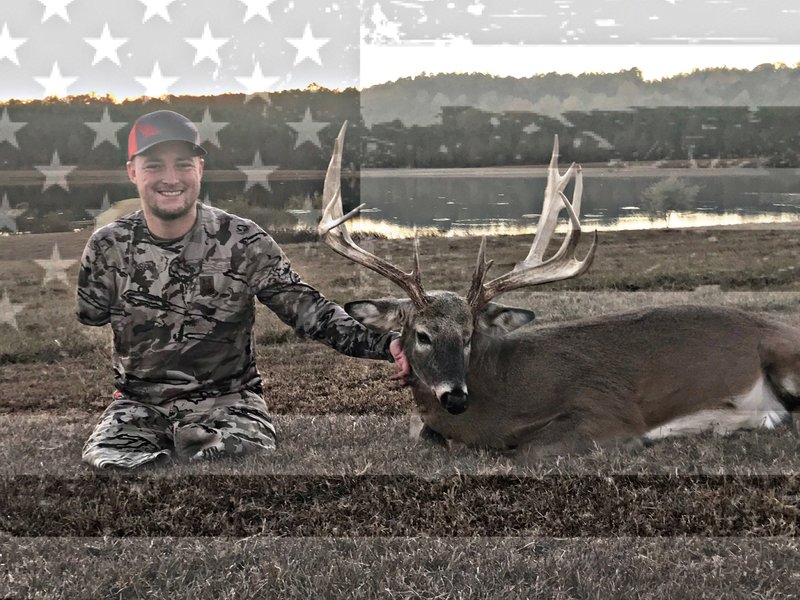 Wishes for Warriors Coon Hunt at The Swamp in Alabama 2016 Jasons first Coon!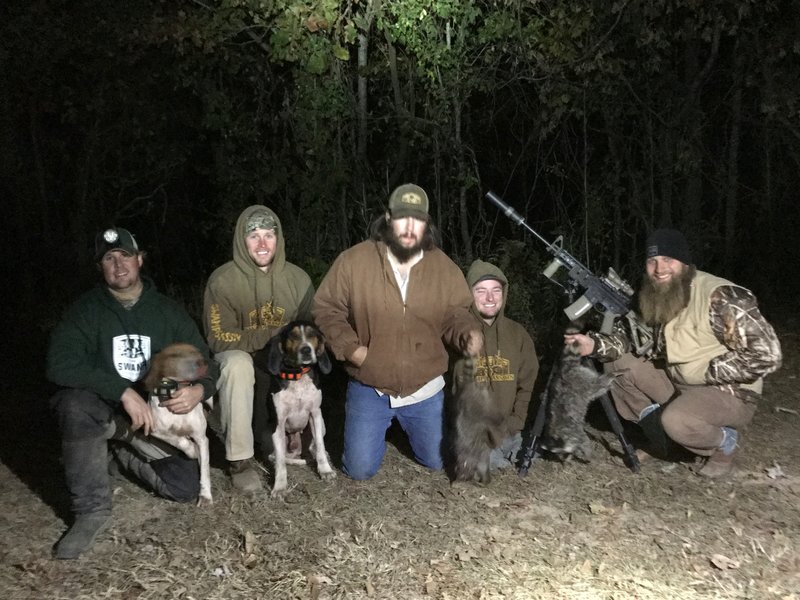 Wishes for Warriors Louisiana Trip, @watchmedoitwithnolegs Corey Garmon and I walking LSUs Death Valley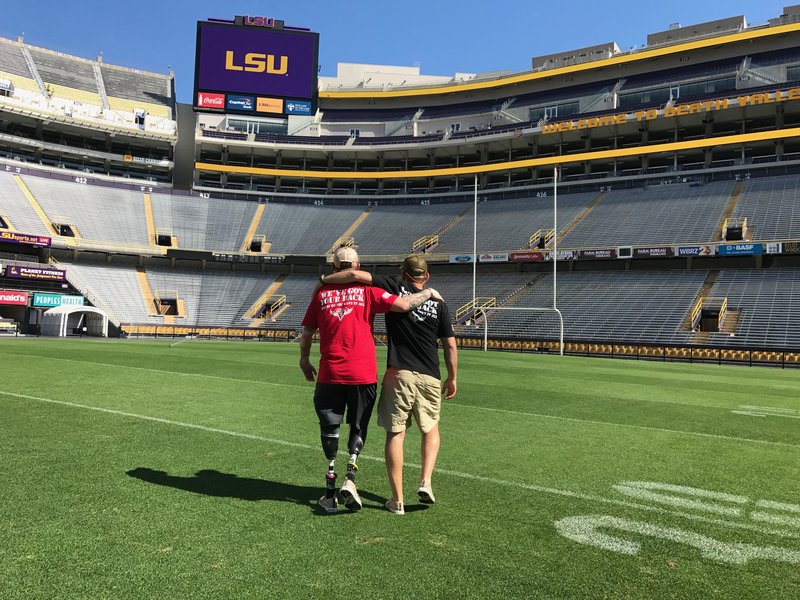 Wishes for Warriors Froggin Trip with @dwoody14 Dave Woodruff and @watchmedoitwithnolegs Corey Garmon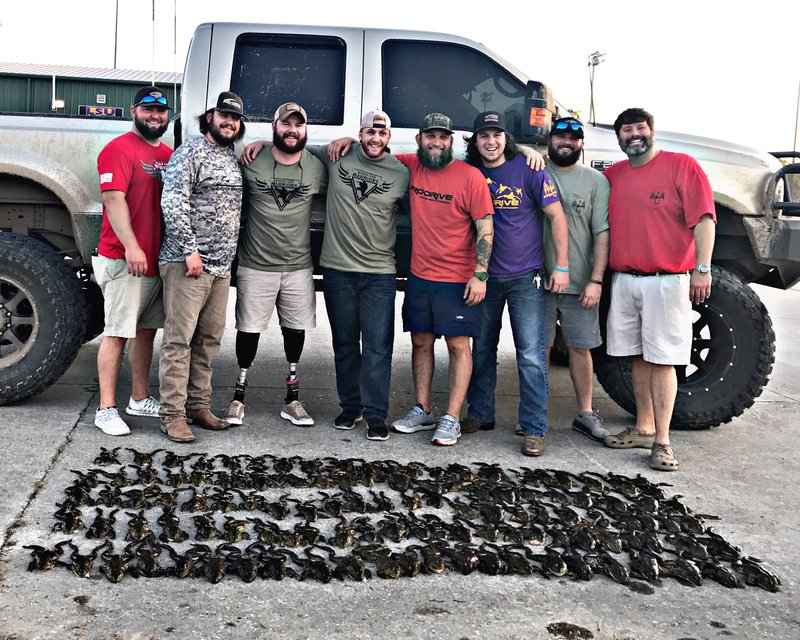 My boy Chase Free's first shot first fish with a bow 2016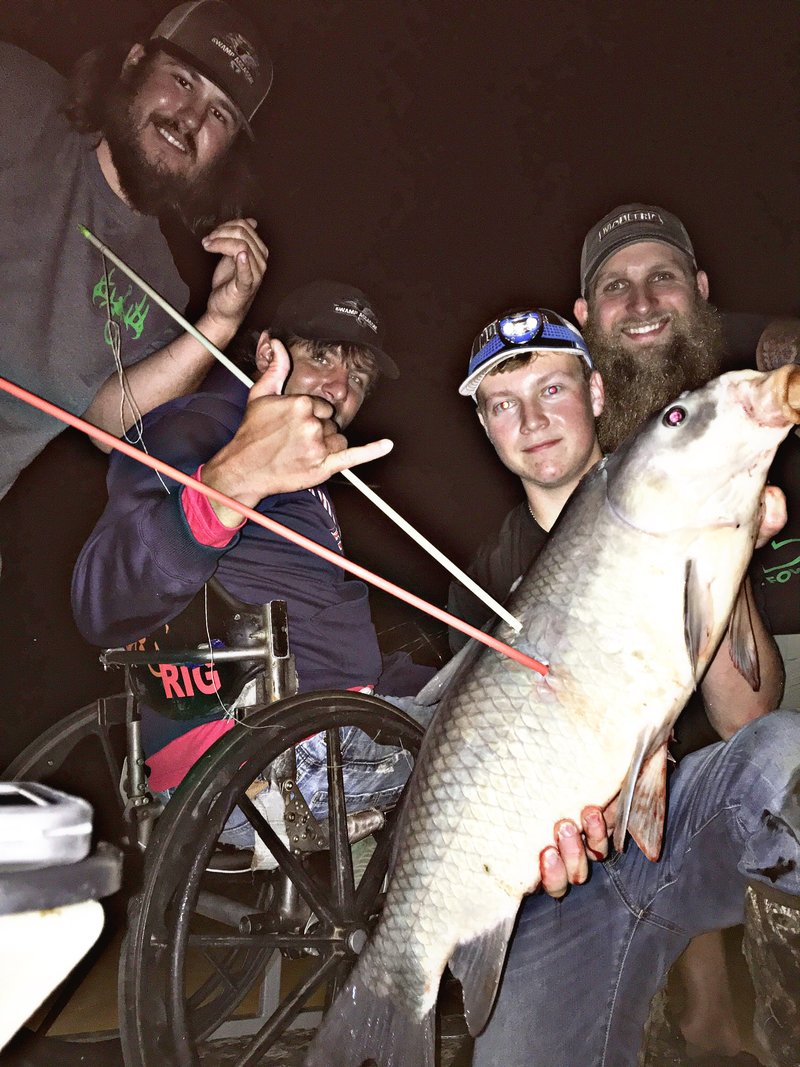 Wishes for Warriors Hunt 2015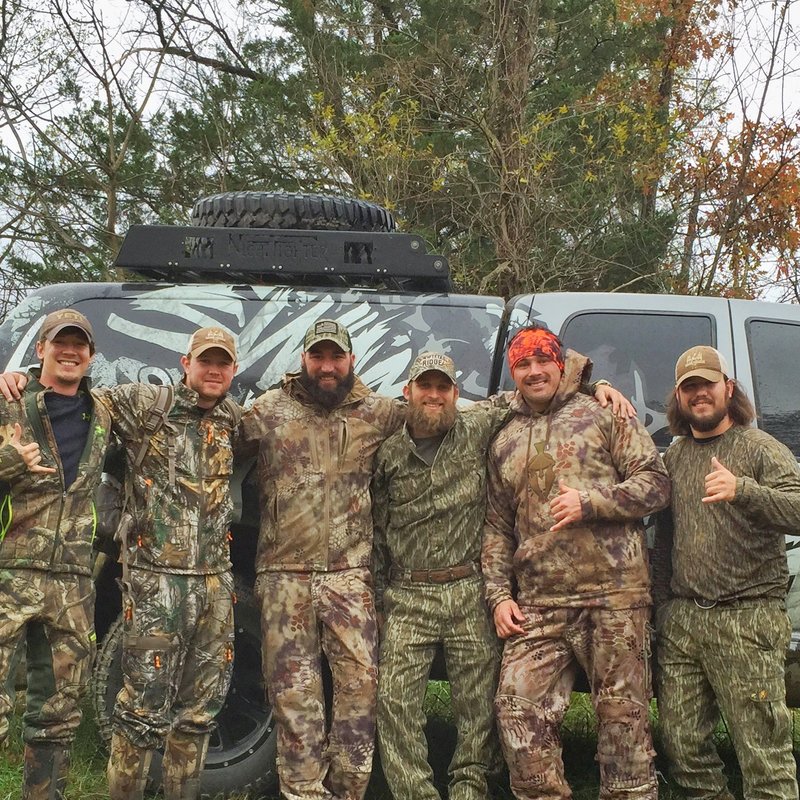 Missouri Trip 2009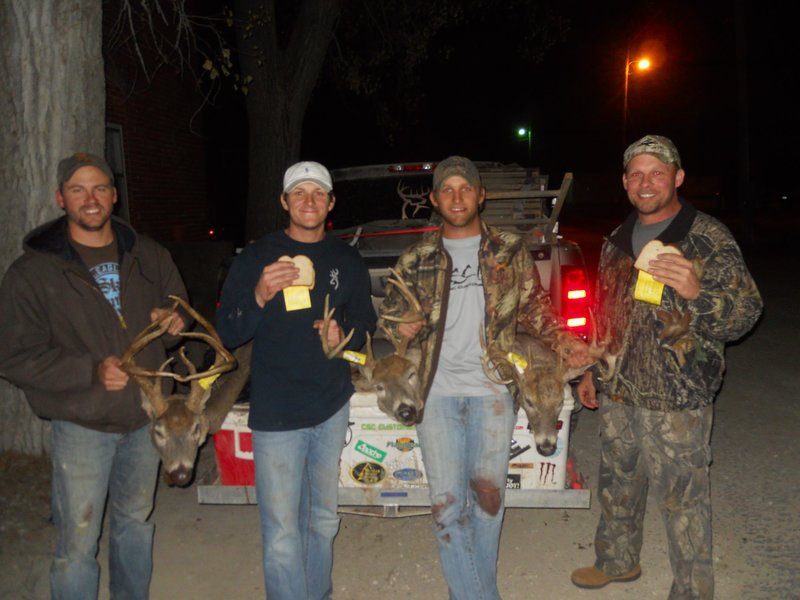 e
Froggin Opener 2015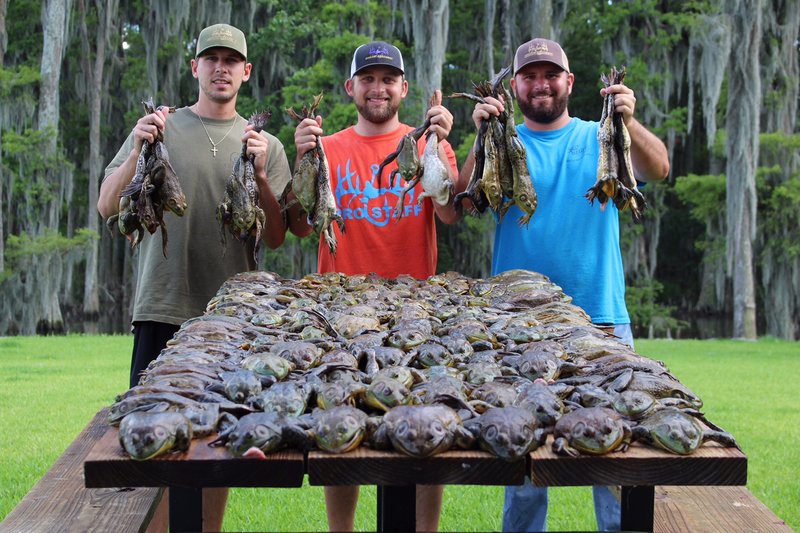 Mississippi River Buck 2009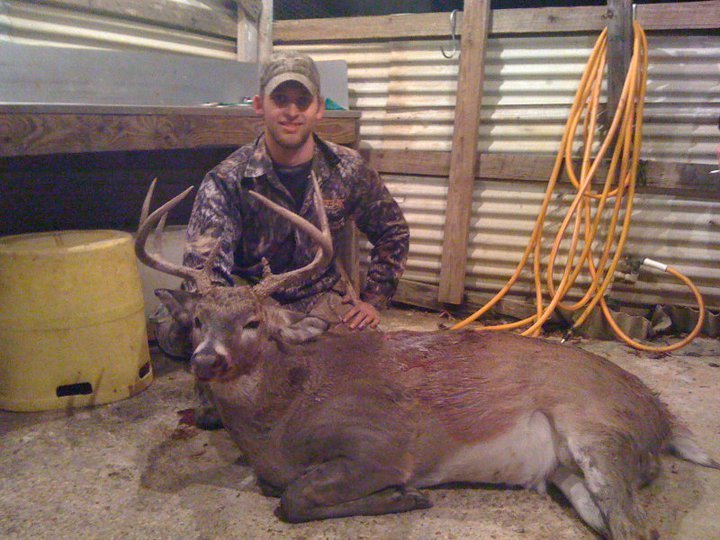 Christmas Eve Limits with Santa 2014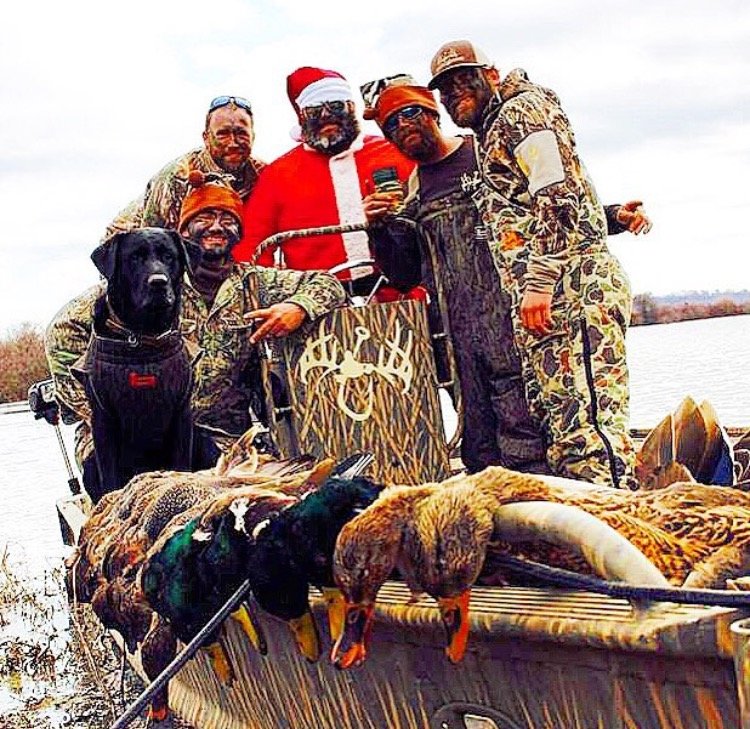 Night of froggin with the Crew 2015